Wine and Culture Tour Rheingau, Pfalz & Württemberg
Wine and Culture Tour Rheingau, Pfalz & Württemberg
6 day Wine and Culture Tour Rheingau, Pfalz & Württemberg

Private guided Wine Journey
BOOK YOUR PRIVATE WINE JOURNEY WITH FRIENDS
Dry and steep southern slopes and sometimes cold days in winter produce excellent Rieslings with fine fruit acids and aromas in the Rheingau. Discover old monasteries and castles along the Riesling Route and picturesque wine villages in the Rheingau. Stroll through the famous Drosselgasse in Rüdesheim and float over the vines almost to the Niederwald monument. Your wine tour takes you further into the heart of the Palatinate and picturesque Freinsheim. Stroll along the medieval fortifications and visit the historic old town. At the Mussler winery we will pamper you with an excellent wine tasting and Palatinate canapés. On the trip to the Württemberg wine region, you will visit the UNESCO World Heritage Site of Speyer Cathedral and Maulbronn Monastery. A trip on the Neckar will take you to the picture-perfect Bad Wimpfen. Try the wines of the Drautz Able quality winery and hike through the vineyards on the Wartberg. At the end of your 3-country tour, enjoy a tasting menu in the Wein Villa Heilbronn.
Region: Rheingau, Pfalz, Württemberg
Highlights
● 1 night in the Näglers Fine Lounge **** Oestrich Winkel incl. Breakfast
● Winery Allendorf.Wein.Erlebnis.Welt.
● Dinner in the historic Brentano house
● 2 x overnight stays in the country hotel "Altes Wasserwerk" ****
● Wine tasting Weingut Mussler with a love for wine
● Freinsheim in the heart of the Palatinate
● 2 x overnight stays in the Hotel Burg Hornberg in Neckarzimmern including breakfast
● UNESCO World Heritage Speyer Cathedral and Maulbronn Monastery
● Trip on the Neckar & picturesque Bad Wimpfen
● Visit and wine tasting of the VDP Drautz Able winery
● 4-course tasting menu in the Wein Villa Heilbronn with top wines from the region.
● Including rail travel from / to every German train station and coach accompaniment on site
Do not forget
We recommend casual, sporty clothing depending on the weather. Smart casual for the evening. Please also think of sun protection.
Dates & prices
Price per person with 20 participants: from 1455 EUR
Dates: from Easter to October, other dates on request.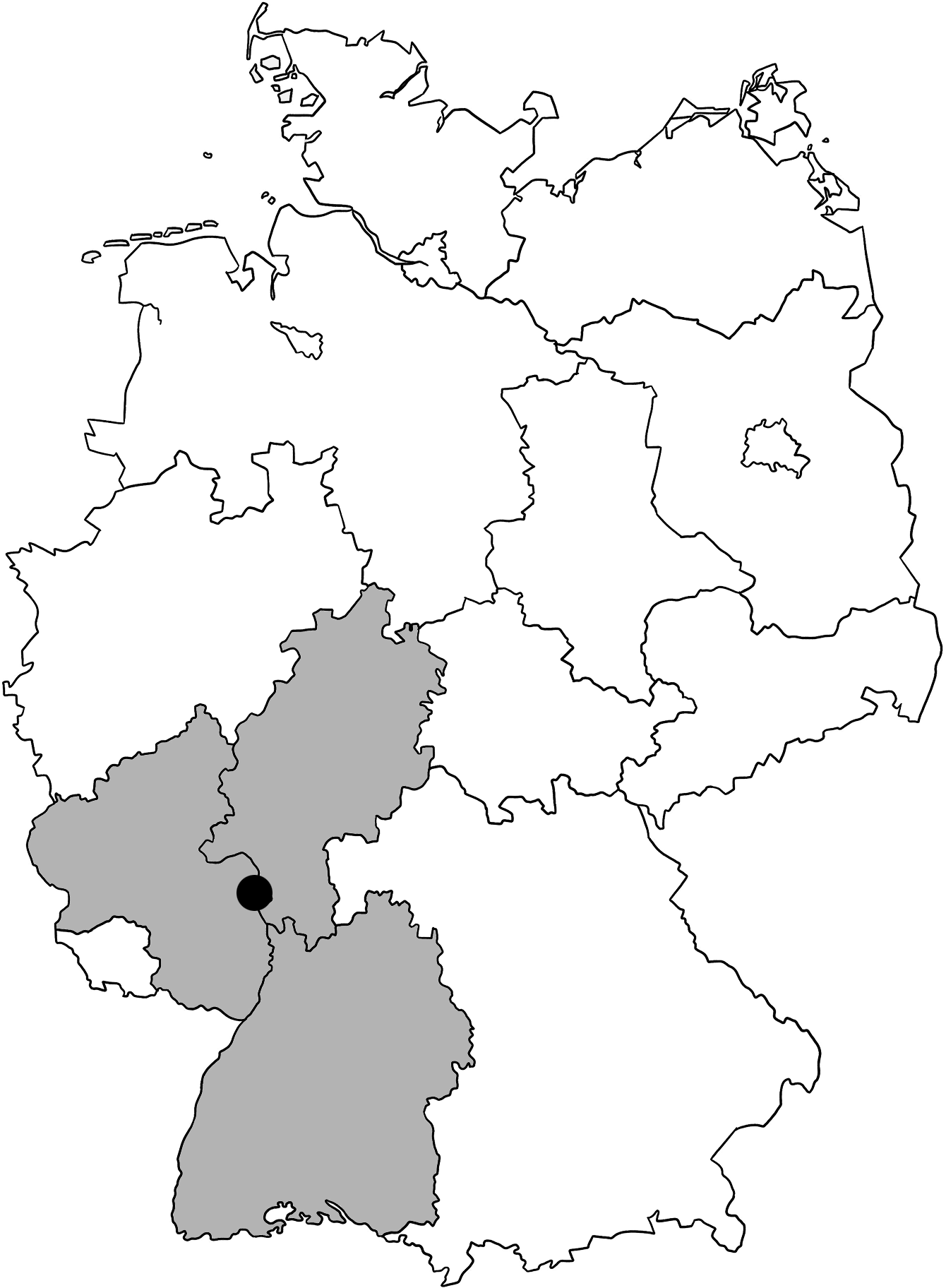 Rheingau, Pfalz, Württemberg
Ask about your individual offer